Humanising‌ ‌Healthcare:‌ ‌a‌ ‌call‌ ‌for‌ ‌ transformational‌ ‌change‌
About the IEEPO Position Paper
This Position Paper is available in the following languages: Simplified Chinese, Spanish, Portuguese, German, French, Italian (click on a language to access the translated version).
This IEEPO Position Paper is based on global community demand and call to action to empower change and transformation of healthcare systems.  It explores the learnings and recommendations from various sources of information and is informed by the input of:
The work of all four domains of IEEPO under the leadership of the External Advisory Committee and the IEEPO programme chair
A global patient community survey developed and conducted by IEEPO in August and September 2021 (see raw data here).
Findings and outcomes of the IEEPO virtual conferences in 2020 and 2021
Desk research covering the latest information and publications on the state of healthcare around the world and the need for transformation and humanisation
Interviews conducted with contributors of the MAKE domain and other domains of engagement of IEEPO.
About the IEEPO Community Survey

This IEEPO Position Paper elaborates on the findings and outcomes of a global patient survey conducted by IEEPO in 2021. Results and a breakdown of participants from the community survey include:
Geographical breakdown: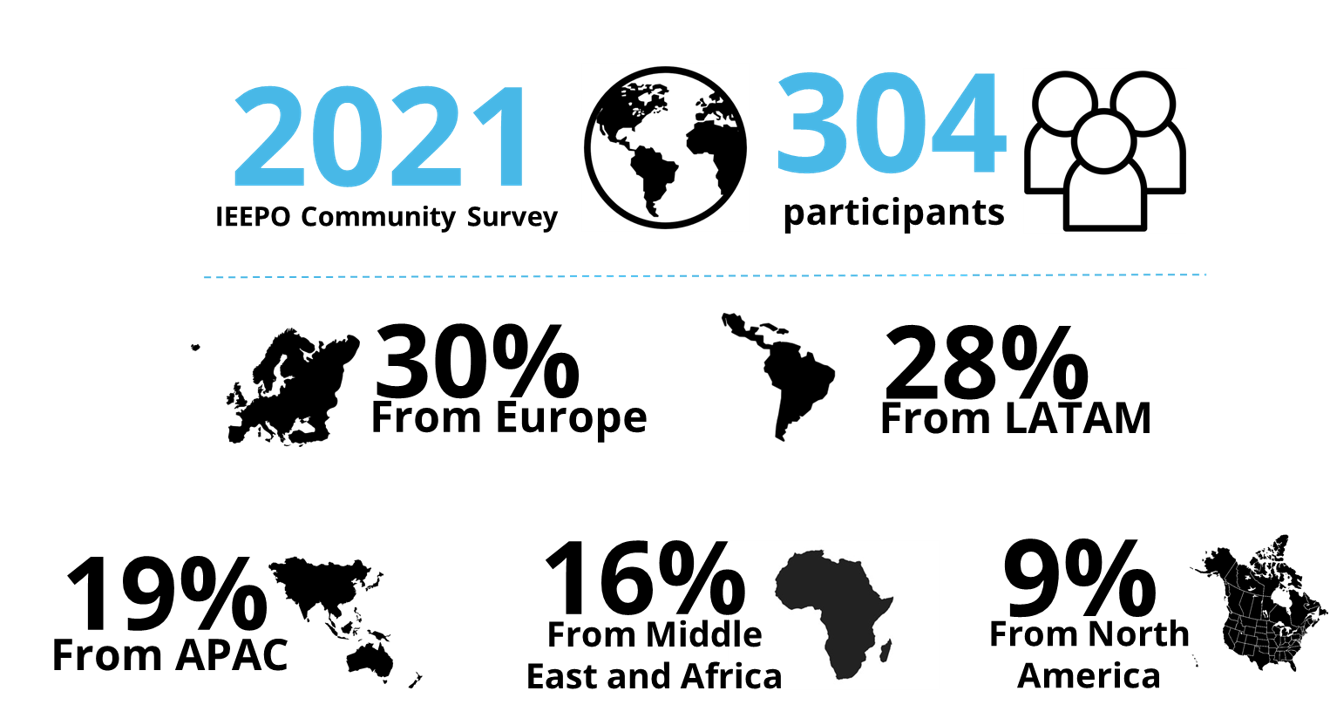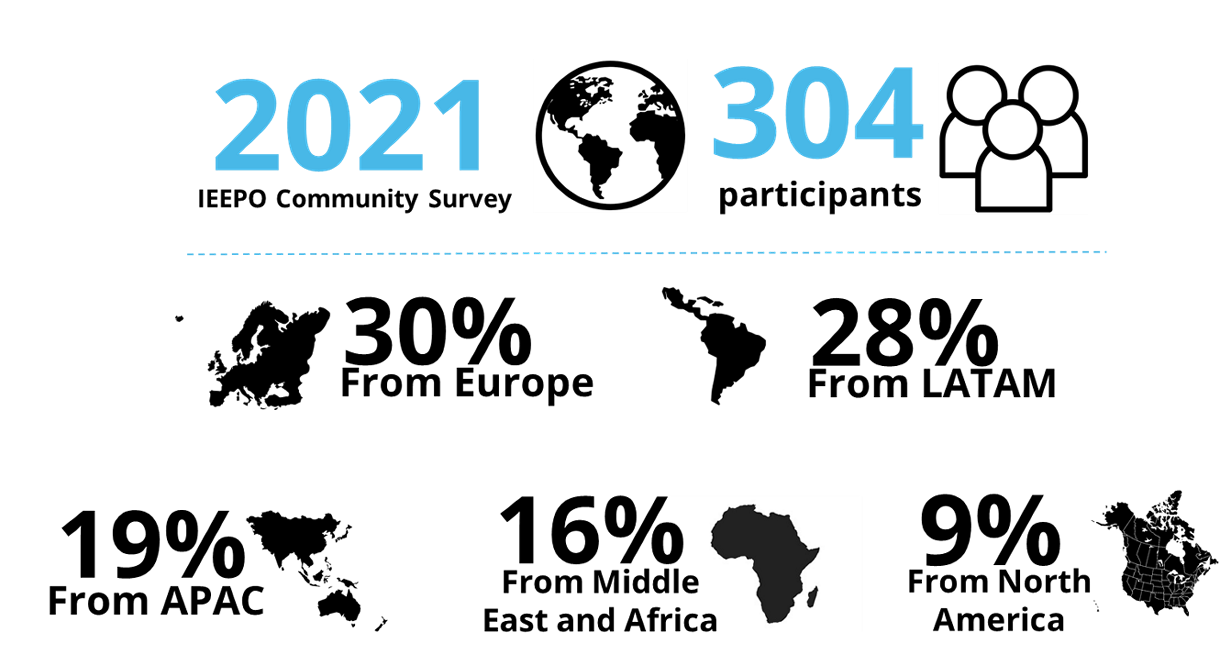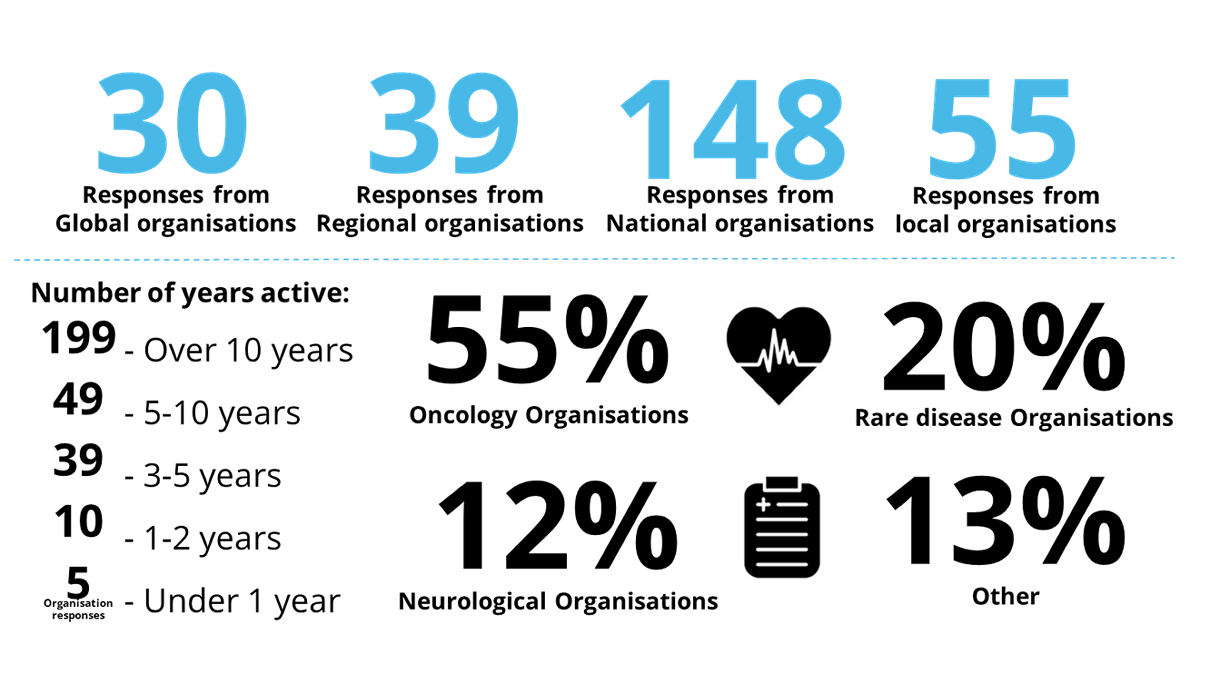 Acknowledgments:
The following persons and organisations contributed to the conduct of the research and the development of this paper:
The IEEPO community who responded to the Community Survey
IEEPO External Advisory Committee members:
Alastair Kent, Former Executive Director, Genetic Alliance 
Bastian Hauck, Founder, #dedoc˚ Diabetes Online Community
Durhane Wong-Rieger, President & CEO, Canadian Organization for Rare Disorders 
Elisabeth Kasilingam, Managing Director, European Multiple Sclerosis Platform 
Ivica Belina, President, Koalicija udruga u zdravstvu 
Kawaldip Sehmi, CEO, International Alliance of Patients' Organizations 
Kin Ping Tsang, President, Rare Diseases Hong Kong
Maira Caleffi, Founder and President, FEMAMA and IMAMA
Mary Baker, Former President, European Brain Council
Mayra Galindo Leal, Director General, Mexican Association of the Fight Against Cancer
Nicola Bedlington, Former Secretary-General, European Patients' Forum
Nicole Boice, Co-Founder, RARE-X Founder, Global Genes
Ranjit Kaur, President, Breast Cancer Welfare Association Malaysia
Raquel Peck, Chair, IEEPO 2021 program, former CEO, World Hepatitis Alliance & Founder, CLARION I 
Susan Thornton, Chair, Lymphoma Coalition
Ina Meyer, Global Patient Partnership, Roche  
Susanne Brandl, Global Patient Partnership, Roche  
Sebastien Ducarme, Global Patient Partnership, Roche  
Emilie Prazakova, Global Patient Partnership, Roche  
Caroline Averius, Global Patient Partnership, Roche  
Sanja Njegic, Global Patient Partnership, Roche
Michael Oberreiter, Head of Global Access at Roche
André Trottier, Health Policy Leader at Roche Diagnostics
Hill and Knowlton Strategies, London
Editor and copy: Tamás Bereczky, Patvocates
Link has been copied to clipboard