IEEPO 2020 Attendee Login
To access more resources from the meeting, please login with your attendee password.
Contact us if you are having any issues accessing the site.
To visit the IEEPO archive from previous years, please go to archive.ieepo.com.
A big thank you to everyone that has played a role in shaping IEEPO 2020, from all of the preparations and planning for the March meeting, to organising a virtual Q&A with Severin Schwan in a matter of days, through to the rollout of our exciting virtual programme of events.
External Advisory Committee and PHC Council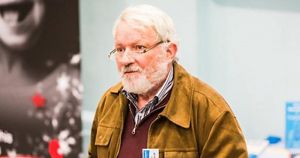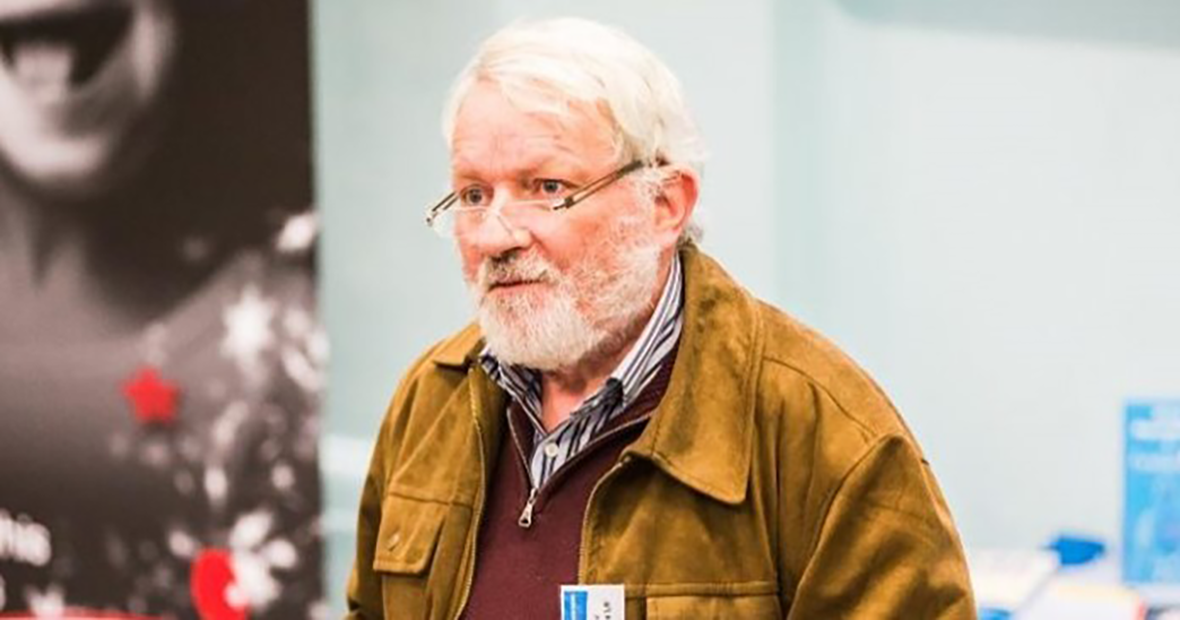 Alastair Kent, United Kingdom
For almost 25 years, Alastair Kent was the Executive Director of Genetic Alliance UK – a UK alliance of over 200 patient support groups for patients and families with rare and genetic disorders.
In that capacity he was actively engaged in developing policy and practice in biomedical research and service development that would reflect and respect the needs and expectations of patients and families affected by serious, chronic and life-limiting diseases; these diseases could be rare, genetic or arising from a combination of both those factors.
Alastair worked at a national, European and international level to ensure the voice of patients and families was heard, and acted on, in situations where decisions were taken and plans were made. He has been a member of many committees and working groups and has lectured and published on a wide range of issues relevant to patient and family needs and expectations.
Alastair was made OBE for services to healthcare in 2011 and elected as a Fellow of the Royal Society of Arts in 2017.
Since retiring from Genetic Alliance UK, he has continued to work on behalf of patients and families.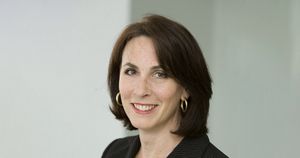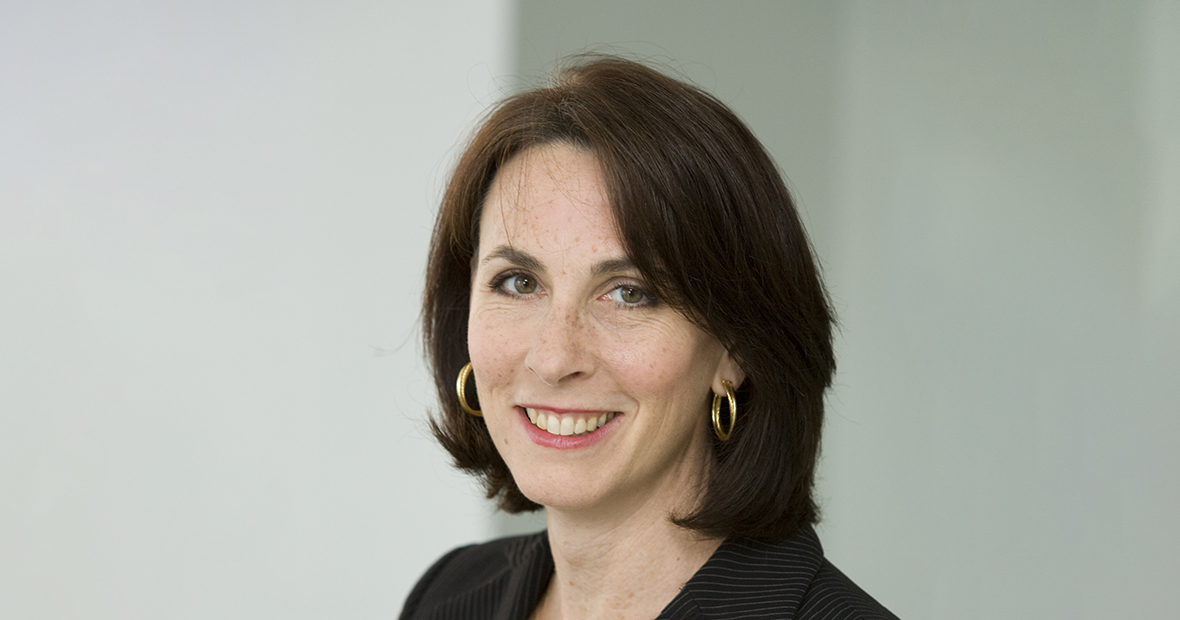 Andrea Ferris, United States
Andrea Ferris is President and Chief Executive Officer of the LUNGevity Foundation. She became involved with lung cancer advocacy following her mother's death from the disease in 2008. 
Determined to drive more money into lung cancer research, Andrea left the successful software company that she helped launch to found Protect Your Lungs, an organisation that focused solely on funding early detection research. In 2010, Andrea merged Protect Your Lungs with Chicago-based LUNGevity, to form the nation's leading lung cancer focused non-profit organisation.
Andrea's strong business background, combined with her connections in the worlds of research and advocacy, has enabled her to build one of the pre-eminent patient advocacy organisations in the lung cancer field. LUNGevity funds translational research into both early detection and more effective treatments of lung cancer, as well as a highly coveted Career Development Awards programme. LUNGevity also fills unmet needs for people diagnosed with lung cancer by providing education, support and survivorship programmes. Recognising the need to build awareness and understanding about lung cancer, LUNGevity has built the largest grassroots network of events and advocates across the country.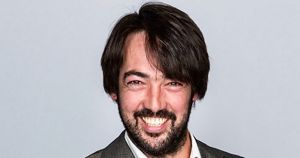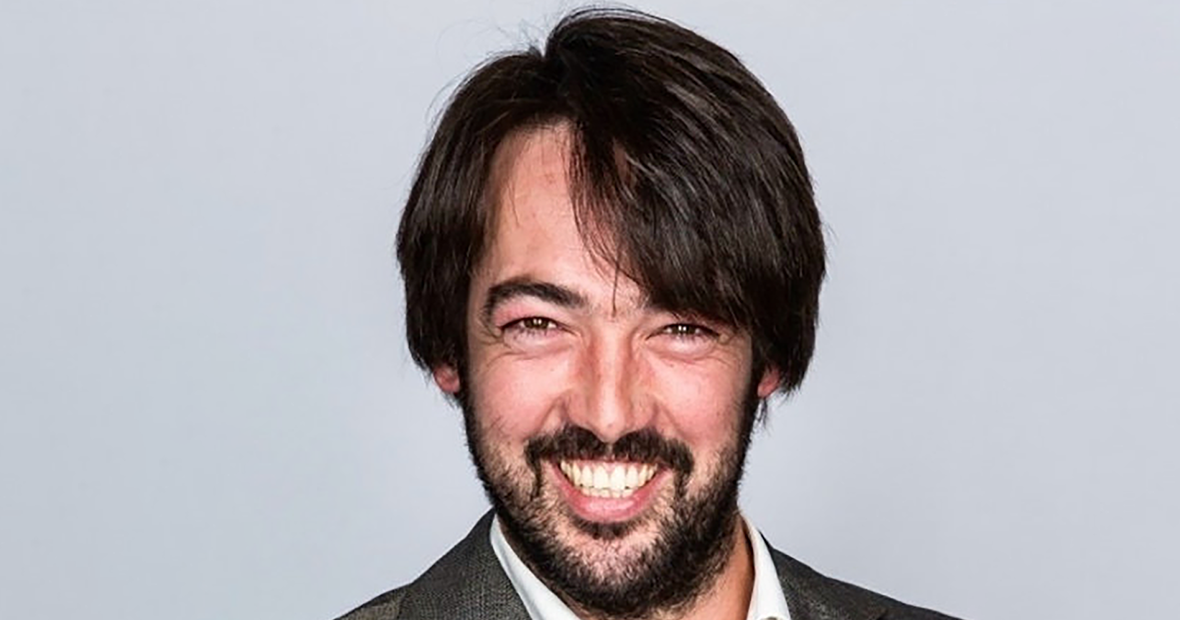 Bastian Hauck, Germany
Bastian Hauck is a diabetes advocate, keynote speaker and strategic business consultant with over 10 years of experience in building authentic, self-sustaining patient communities.
He serves on the board of diabetesDE – Deutsche Diabetes-Hilfe, is a Director of the International Diabetes Federation, a Patient Expert with the Innovative Medicines Initiative and Co-Lead of OPEN Diabetes, a patient-led consortium doing research on do-it-yourself artificial pancreas systems and the #WeAreNotWaiting movement.
Bastian is the Founder of #dedoc°, an international network of diabetes advocates, and creator of #docday° and #dedoc° voices, which empowers patient advocates to attend scientific conferences, collaborate with researchers and industry experts and report back to their communities. With Dedoc Labs, he leverages the expertise within the #dedoc° community to help fellow diabetes advocates, patient entrepreneurs, start-ups and Fortune 500 healthcare companies achieve their goals in line with the spirit of the #DOC: Pay it forward.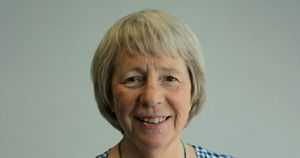 Christina Fasser, Switzerland
hristina Fasser is the Immediate Past President of Retina International (formerly  the International Retinitis Pigmentosa Association), she served as its President  from 1992 to 2020.
She is affected by retinitis pigmentosa and first got involved in the Swiss RP Society (today named Retina Suisse) as a Founding Member in 1979 and later as its President  and then as its CEO. She is involved in promoting research on retinal degenerative diseases such  as Retinitis pigmentosa, usher Syndrome, macular dystrophies and Diabetic retinopathy on a  national and international level and she was coordinating the efforts made by individual countries.  She is also a member of the Steering Committee of the European Patient Information Systems,  a member of the ERN Eye and supports several European initiatives as advisor. Before becoming  CEO of Retina Suisse, Christina worked at the Swiss Federal Institute of Technology in Zurich on  different projects designed to help the developing world, especially in the field of food science.  She has also worked for several international advertising agencies.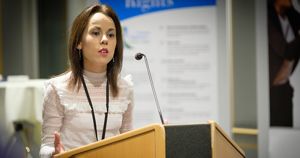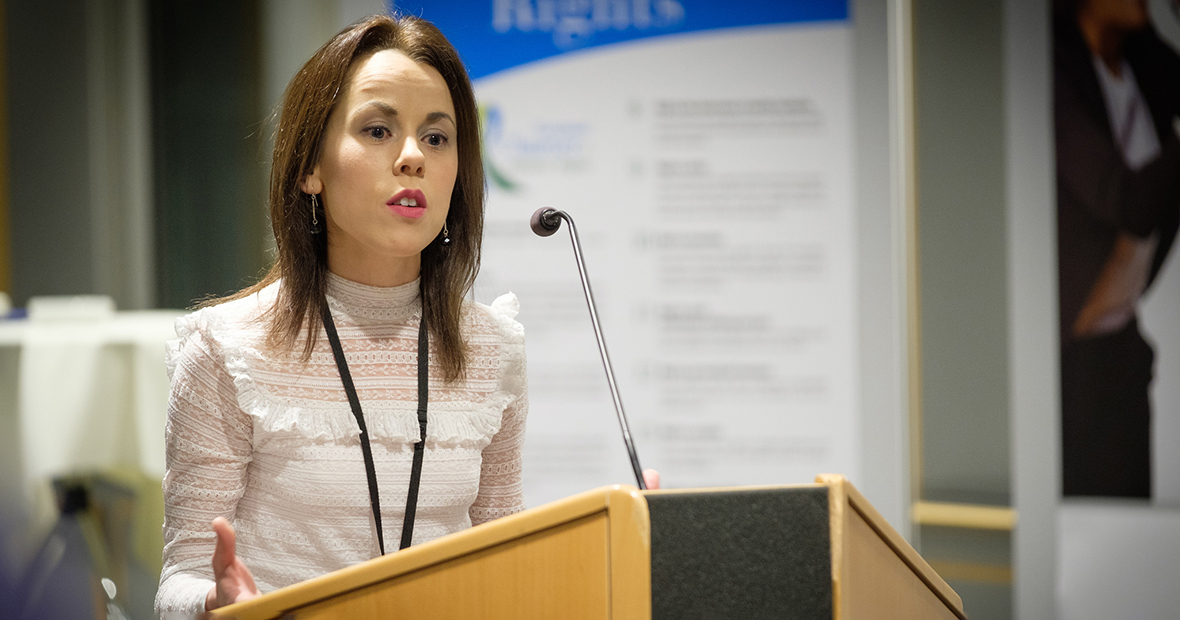 Donna Walsh, Ireland
Donna Walsh became the Executive Director of the European Federation of Neurological Associations (EFNA) in June 2012. 
Her training is in journalism, but she has worked with patient organisations in the neurological sector – in various roles – since leaving university. This included work with the European Migraine and Headache Alliance and the Migraine Association of Ireland, as well as being a representative for her organisation within the Neurological Alliance of Ireland. 
She oversees the strategic direction of EFNA and leads in the creation and implementation of its annual workplan, projects and activities. Since joining EFNA, Donna has led the development of some of EFNA's current keynote initiatives, such as its Member of the European Parliament (MEP) Interest Group on Brain, Mind and Pain and the Training Initiatives for Neurology Advocates. She is also active in representing EFNA and the neurology patient community externally, including as a current board member of the European Brain Council and as a member of the European Academy of Neurology's European Affairs Sub-Committee. 
Donna is part of the Personalised Healthcare Council at Roche.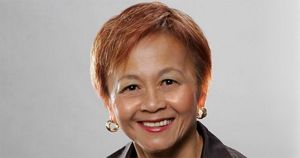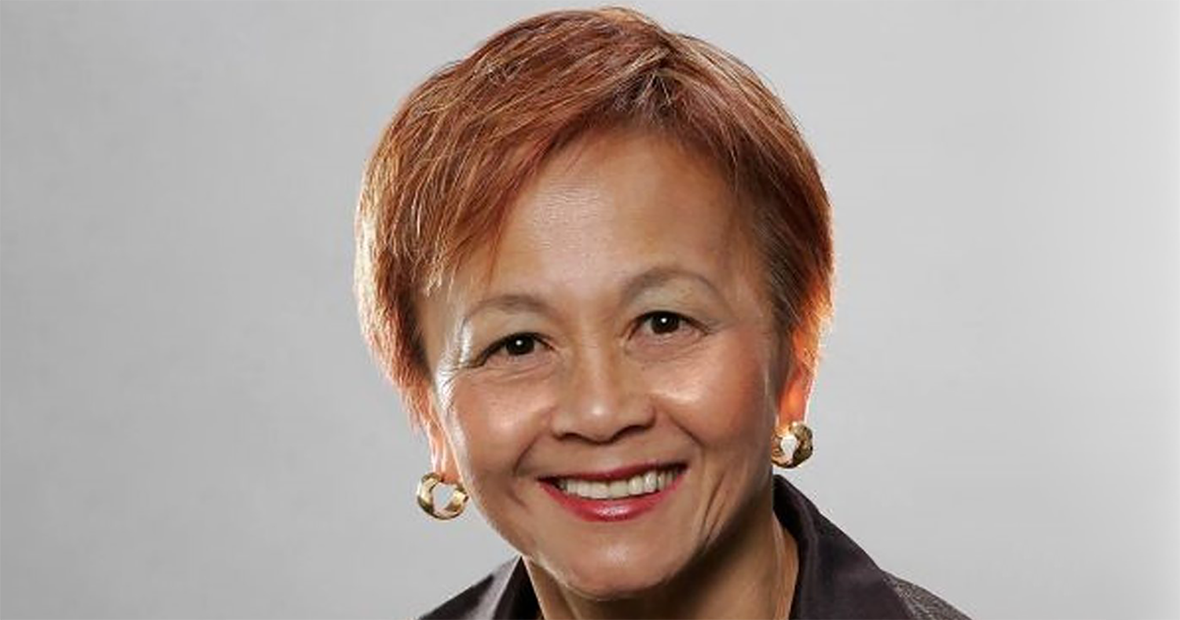 Durhane Wong-Rieger, Canada
Durhane Wong-Rieger, PhD, is Chair of Rare Disease International; Vice Chair of Asia Pacific Rare Disease International; a member of the editorial board of The Patient – Patient-Centered Outcomes Research. 
A member of the Global Commission to End the Diagnostic Odyssey for Children with a Rare Disease; and a member of the Health Technology Assessment International Interest Group for Patient and Citizen Involvement. In Canada, she is President and Chief Executive Officer of the Canadian Organization for Rare Disorders, Chair of the Consumer AdvoCare Network, President and Chief Executive Officer of the Institute for Optimizing Health Outcomes and Chair of the Canadian Heart Patient Alliance. She is a certified Health Coach.

She has also served on numerous health policy advisory committees and panels and is a member of Ontario's Rare Disease Implementation Working Group and a member of the Genome Canada Steering Committee for the Rare Disease Precision Health Initiative.
Durhane has a PhD in psychology from McGill University, Montreal, QC, Canada and was professor at the University of Windsor, Windsor, ON, Canada. She is a trainer and frequent lecturer, and author of three books and many articles.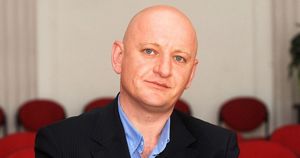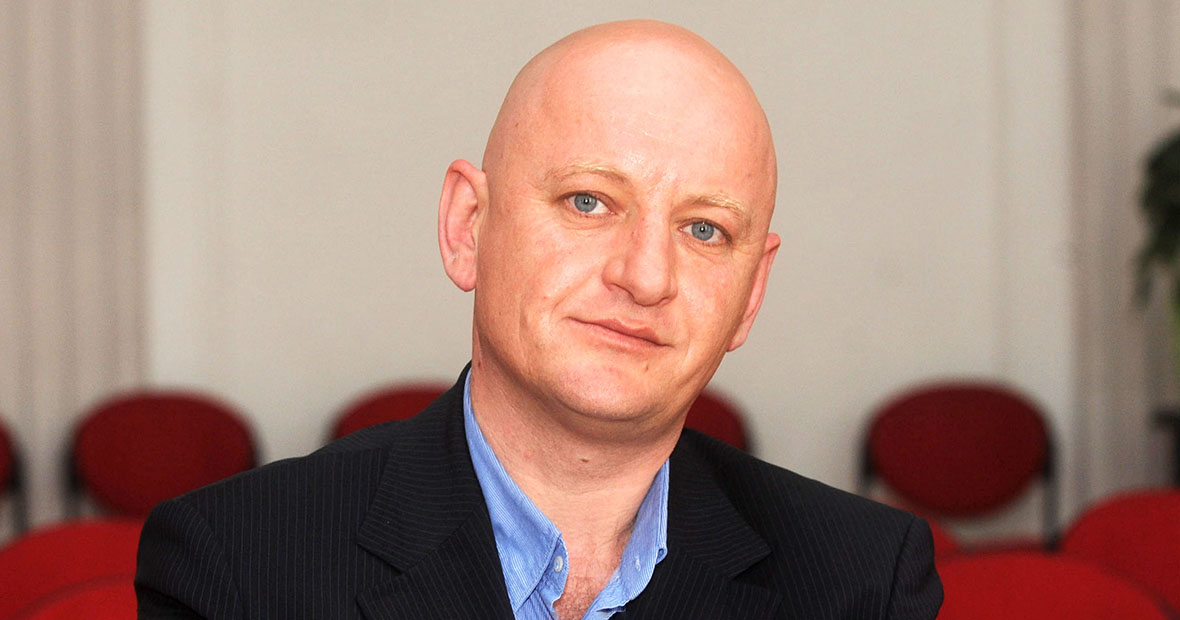 Ivica Belina, Croatia
Ivica Belina has been the president of the Coalition of Associations in Healthcare (CAH), a Croatian umbrella patient organisation, since 2014.
From 2016, under his leadership, CAH became actively involved as one of the main drivers for bringing in the Croatian National Cancer Control Plan (NCCP). CAH also founded the informal platform for cancer-patient organisations, Onkologija.hr, designed to increase the impact of cancer-patient advocacy on a national level and thus have a greater impact on cancer policy making. Onkologija.hr has 18 cancer-patient representatives in 20 working groups dedicated to making the NCCP work.
From 2017 to 2019, CAH and Onkologija.hr, in collaboration with Roche, organised the Joint Action of Cancer Patient Organisations (JACPO) initiative in Central and Eastern Europe (CEE), gathering prominent cancer-patient representatives from 12 countries from CEE.
The 2019 JACPO meeting was dedicated to the presentation of a cancer-patient survey on patient-relevant outcomes that gathered data from 12 countries in CEE. 
Other CAH activities focus on access to innovative medicines, promotion of clinical trials and, as a broader picture, the protection and promotion of patient rights, obligations, and safety and healthcare policy. As an umbrella organisation, CAH works on bridging the differences among all healthcare-system stakeholders and facilitates building communication.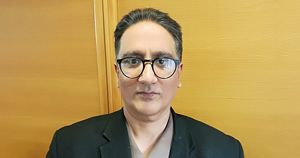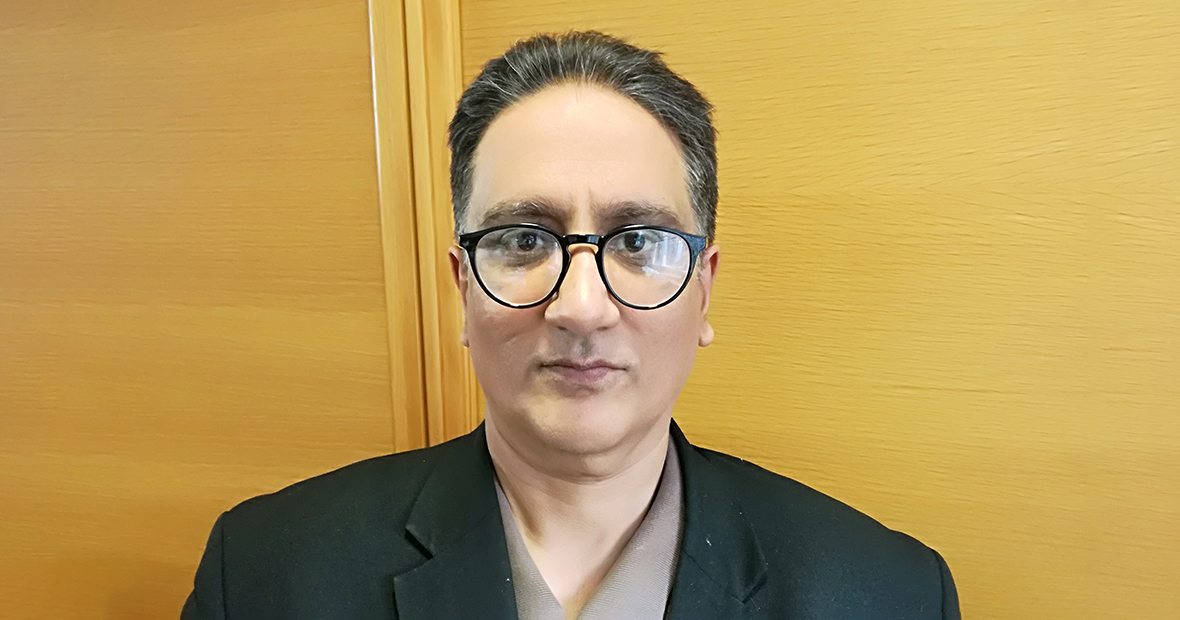 Kawaldip Sehmi, United Kingdom
Kawaldip Sehmi is the Chief Executive Officer of the International Alliance of Patients' Organizations.
He has an academic background in public health and law, and was the Managing Director of an international children's legal centre, leading a team of international lawyers who worked for children's rights, including their right to health. He has also served as the Chief Executive Officer of an international mental health charity specialising in niche mental health services supporting young people and adults with complex mental health, personality disorder and substance misuse problems. Additionally, Kawaldip has experience of supporting vulnerable clients, assisting them to gain access to legal services, age/gender sensitive information, advice, and outpatient and residential care within therapeutic community settings. 
Kawaldip is a passionate advocate of WHO's human-rights-based approaches to health and the strengthening of the institutional, legislative, policy, practice and standards framework needed to support the achievement of all 17 goals of the 2030 Agenda for Sustainable Developmental Goals (SDG), especially SDG 3.8, universal health coverage. He supports access to innovative health technologies like genomics, in particular gene and cell therapies, utilising his commercial experience of running an international design and build partnership in patient advocacy, which is backed by an MBA degree.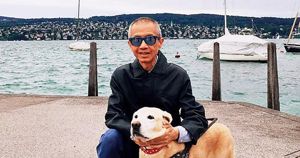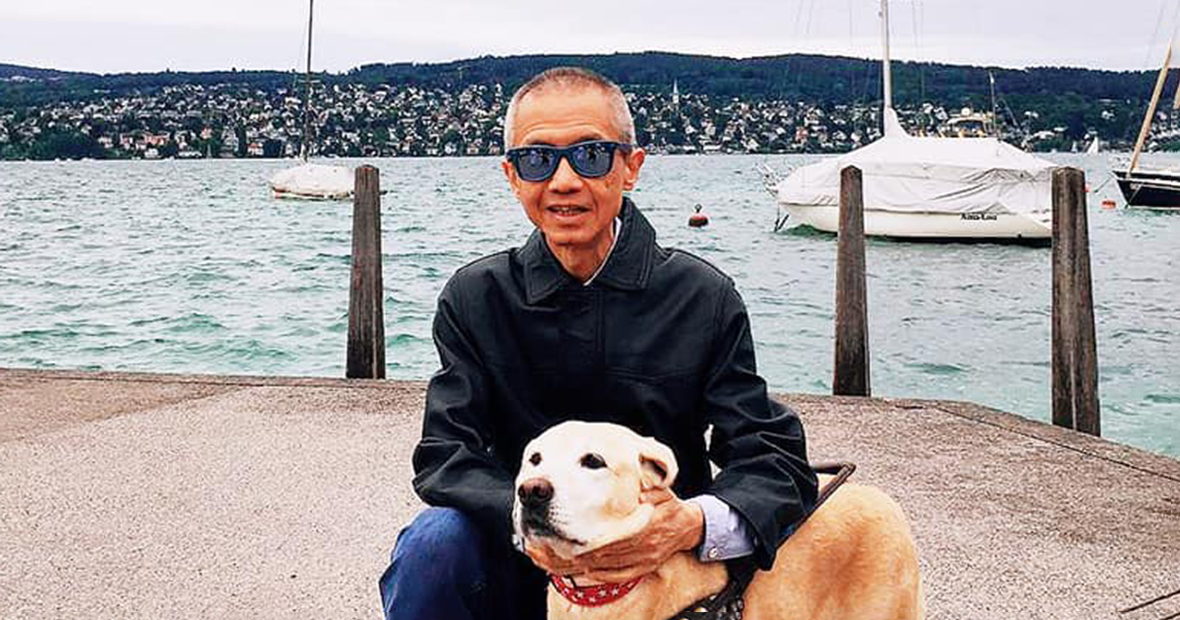 KP Tsang, Hong Kong
Kin Ping Tsang, a retired business executive with Retinitis Pigmentosa, has been actively volunteering for patients' groups for some decades, both in Hong Kong and internationally. 
 In March 1995, along with fellow patients, he founded Retina Hong Kong, a self-help organisation for patients with retinal degenerative diseases; he has been the association's serving President since then. 
Kin Ping is also President of the Hong Kong Alliance for Rare Diseases (HKARD; founded in December 2014), the Vice Chair of Hong Kong Patients' Voices (an advocacy platform in the healthcare sector), and he has been serving on the management committee of Retina International since 2000. 
In 2008, he was elected to the Governing Board of the International Alliance of Patients' Organizations (IAPO) and was the Chair from August 2013 to July 2015. Kin Ping was elected to the Council of Rare Diseases International (RDI) and the Asia Pacific Association of Rare Disease Organizations (APARDO) in 2017 and 2019, respectively.
Whilst with IAPO, he has been involved in the planning and organisation of their regional patient workshops in Africa, Latin America and Asia, and the Global Patients Congresses. His main advocating areas are access to treatment, patient safety, drug safety, medical ethics and patient engagement in the healthcare sector.
Additionally, Kin Ping is Vice Chair of the Hong Kong Guide Dogs Association and an Honorary Fellow of the Hong Kong Academy of Pharmacy. He is Vice Chair of the Hong Kong Joint Council for People with Disabilities.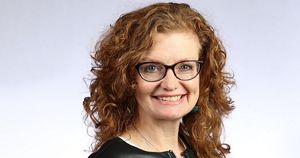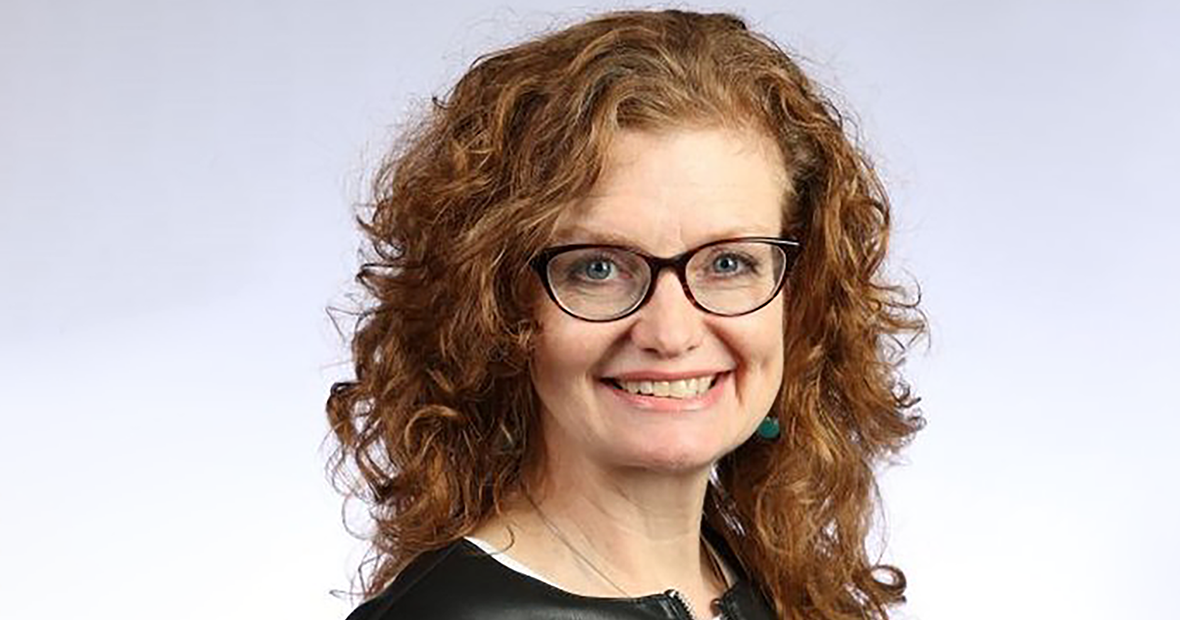 Lorna Warwick, Canada
Lorna Warwick was appointed CEO of the Lymphoma Coalition in December 2018, to provide vision and leadership for the 83-member strong organisation, having previous been the Coalition's Director of Strategic Communications and Engagement. 
Lorna has successfully held senior leadership roles in health charities for more than twenty years and has a diverse background in patient advocacy, mission development, communications, and strategic planning.
Her efforts have been focused on haematological cancers since 2003, at a national (Canada) and global level. Lorna is recognized and respected for strong leadership skills, breadth of knowledge, critical thinking, and patient-focus. As a result of her years of experience in advocacy and especially in the haematology field, she is frequently asked to present on emerging trends and important issues in the lymphoma and CLL landscape.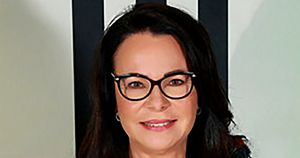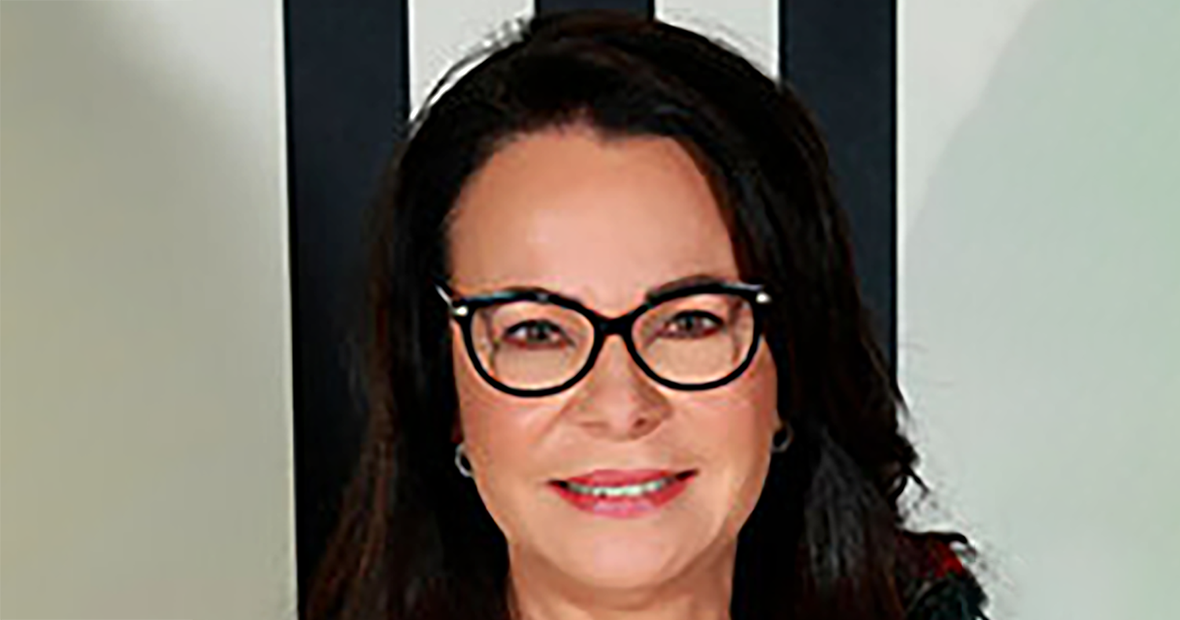 Maira Caleffi, Brazil
Dr Maira Caleffi is the Chief of the Breast Center at Hospital Moinhos de Vento, Porto Alegre, Brazil; Volunteer President of the Federação Brasileira de Instituições Filantrópicas de Apoio à Saúde da Mama (FEMAMA).
Maira holds Pharmacy and Medicine degrees, and holds Residency in Gynaecology and Obstetrics at Guy's Hospital in London, UK , where she is a specialist in oncologic breast surgery. She completed her doctoral thesis in medicine at the University of London, UK, and undertook post-doctoral studies in genetics and breast cancer at Vanderbilt University, Nashville, TN, USA.

Chair of the Executive Committee of the City Cancer Challenge, Porto Alegre, Brazil; and served as a board member of the Union for International Cancer Control (UICC) from 2012 to 2018. Maira is the Founder and Volunteer President of FEMAMA and IMAMA (Instituto da Mama do Rio Grande do Sul). Currently, she is developing academic, research, teaching and patient-care activities with a high-level, multi-professional team.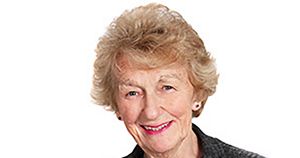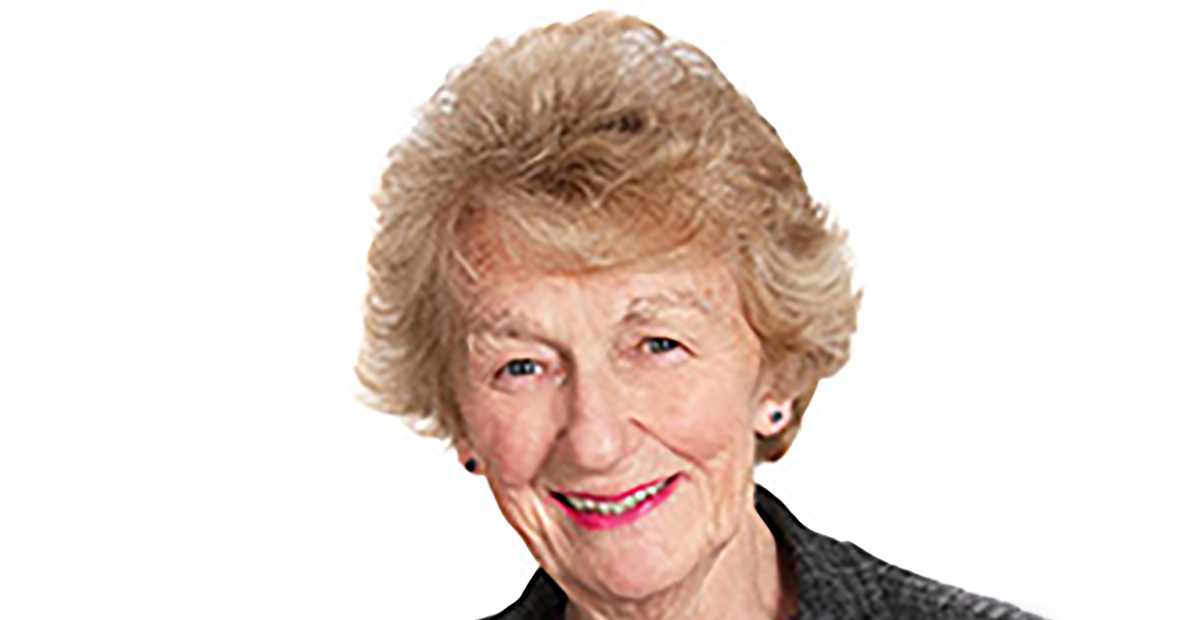 Mary Baker, United Kingdom
Mary Baker, MBE, is a former President of the European Brain Council, Past President of the European Federation of Neurological Associations, Consultant to the World Health Organization (WHO).
Chair of the Working Group on Parkinson's Disease, a member of the Strategic Advisory Board of the Human Brain Project and Senior Advisor for the Children of Europe Project at the Institute of Ethics and Values, Slovenia. Academic appointments include Associate Membership of the Health Services Research Unit, University of Oxford, Oxford, UK, and Visiting Fellow within the London School of Economics Health Centre, London, UK.
Mary was the winner of the 10th European Women of Achievements Award for humanitarian work in 2000. An Honorary Doctorate from the University of Surrey was conferred upon her in 2003 and an Honorary Doctor of Science degree was awarded by Aston University in July 2013. In 2009, she received the prestigious British Neuroscience Association Award for Outstanding Contribution to British Neuroscience and for Public Service. In 2014, Mary received the Dana/European Dana Alliance for the Brain Lifetime Achievement Award for Outreach on Behalf of Brain Research. In 2015, she received the European College of Neuropsychopharmacology Media Award and, in recognition of her contribution to and support of pharmaceutical medicine, she also received an Honorary Fellowship of the Faculty of Pharmaceutical Medicine.
Mary graduated from the University of Leeds with a BA Hons in Sociology and Political Theory.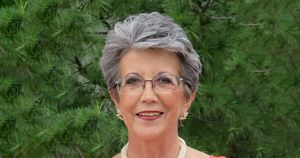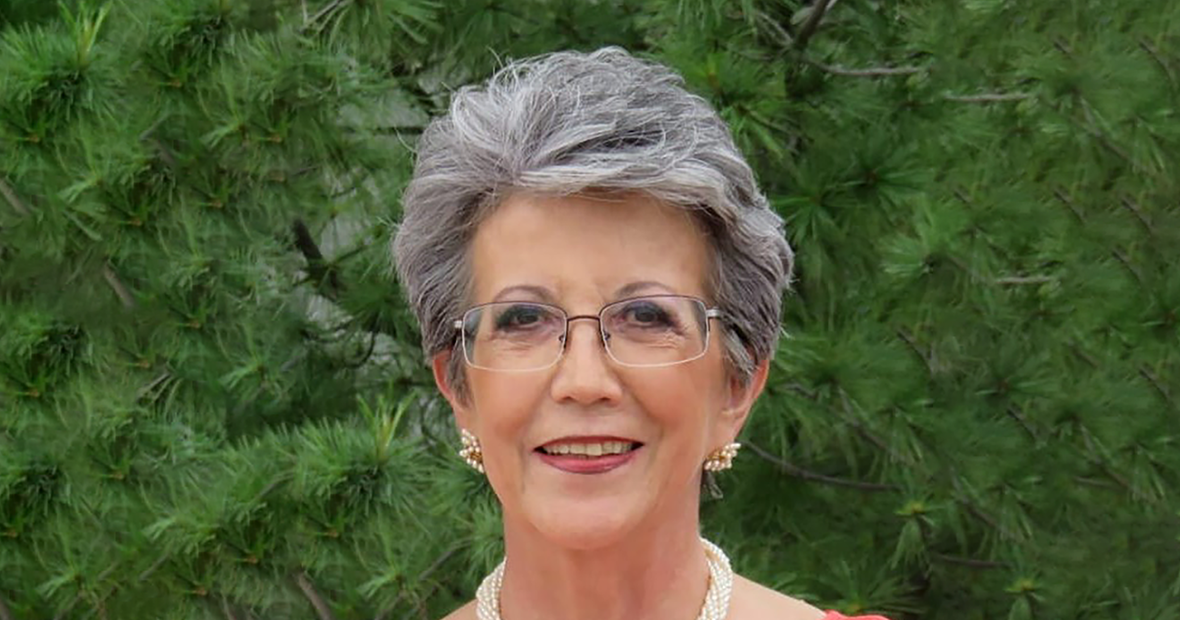 Mayra Y. Galindo Leal, Mexico
Mayra Galindo-Lea has worked for the Asociación Mexicana de Lucha contra el Cáncer, A.C. (AMLCC), a private organisation founded in 1972, for nearly 23 years. 
Although not a physician, throughout this time she has learnt much about cancer and the great needs of cancer patients during their sickness: information, education, early detection tests, precise diagnosis, on-site hospitals, health professionals and specialists, chemotherapies, radiotherapies, surgeries, molecular testing and biotechnological therapies. All of these issues assist patients to deal with their condition and provide them with some hope.
Unfortunately, most of these requirements are not available to a large portion of the Mexican population and this motivated Mayra to also learn about advocacy, how to change policies in favour of cancer patients, how to inform them of their rights, and to join together to fight for a fair health system for everyone with justice and equity. 
In 1997, Mayra started working at the AMLCC as an Administrative Manager and, by 2003, she was appointed to her current position as General Director. Since then, she has been responsible for the programmes that are the backbone of the organisation's work: education, prevention and early detection, support and orientation for patients and their families, and advocating public policies initiatives to improve the health system. AMLCC established an alliance and support system with the National Network Against Cancer that is part of a national movement named "Together against Cancer", which is the voice of the cancer community.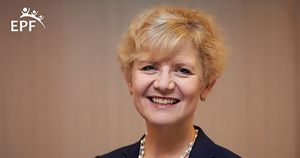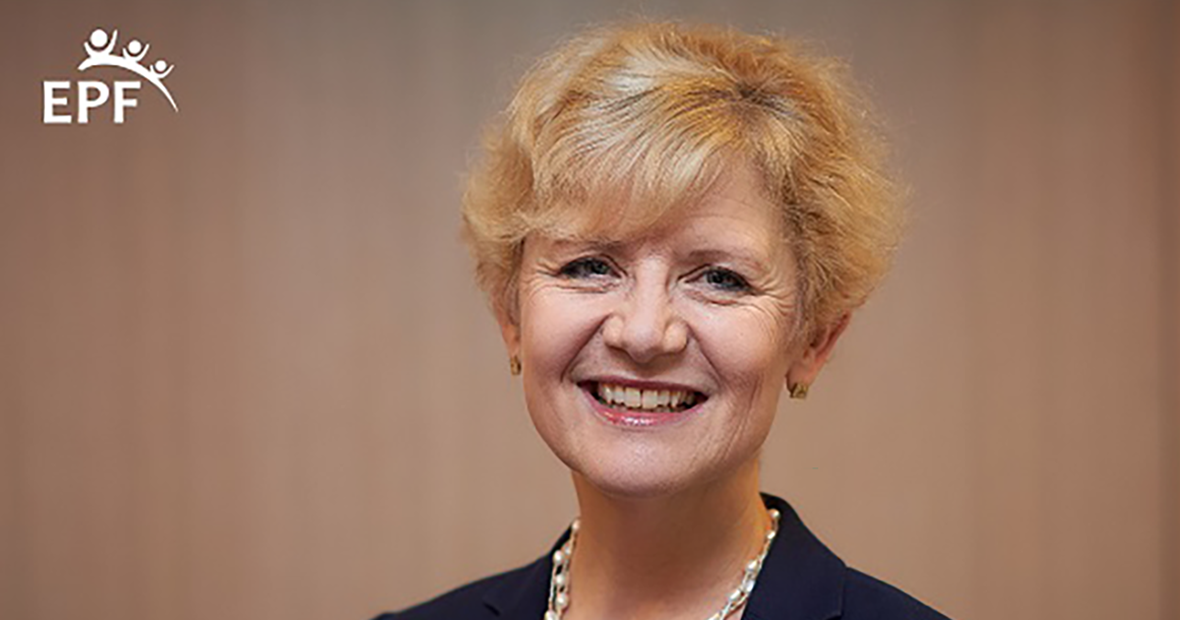 Nicola Bedlington, United Kingdom
Nicola Bedlington is a founding partner of Millwater Partners, a consultancy focusing on sustainability, and is the lead for health, social policy, and multi-stakeholder engagement.
Nicola currently advises global health bodies (International Society for Outcomes Research – European Chair for their 2020 Conference, Drug Information Association (DIA), World Economic Forum Health Futures Council, International Consortium for Health Outcomes Measurement, (ICHOM) and is special advisor to the European Patients' Forum (EPF).

From 2006 to spring 2019, she served as Secretary General of EPF, growing the organisation from 23 to 74 member organisations and creating a vibrant secretariat in Brussels. She was instrumental in establishing EPF as the key interlocutor for the EU Institutions, WHO and OECD on cross-cutting policy issues affecting all patients. During her time at EPF she co-founded numerous multi-stakeholder initiatives and campaigns to advance equitable access to healthcare, patient empowerment and responsible health data sharing. She led major capacity building programmes for patient advocates, in particular in CEE countries, and co-led two Innovative Medicines Initiative projects on patient education and patient engagement in therapeutic innovation processes.
Prior to her role within EPF, Nicola ran her own consultancy for several years, during which she undertook international assignments in the fields of health, disability and ageing, including external evaluations. She also received a 2-year mandate from the Swiss Government to lead the Environment and Schools Initiative, an international governmental network set up by the OECD to advance sustainability education.
Earlier in her career, Nicola also served as the founding director of the European Disability Forum, and as an external expert for the European Commission leading an EU funding programme and advisory body on disability.
Nicola studied business and human resource management in the UK and France. She has lived in the UK, France, Belgium, and Switzerland, and for the last 8 years in Vienna, Austria.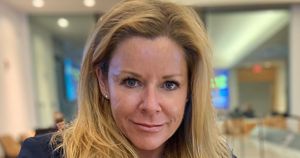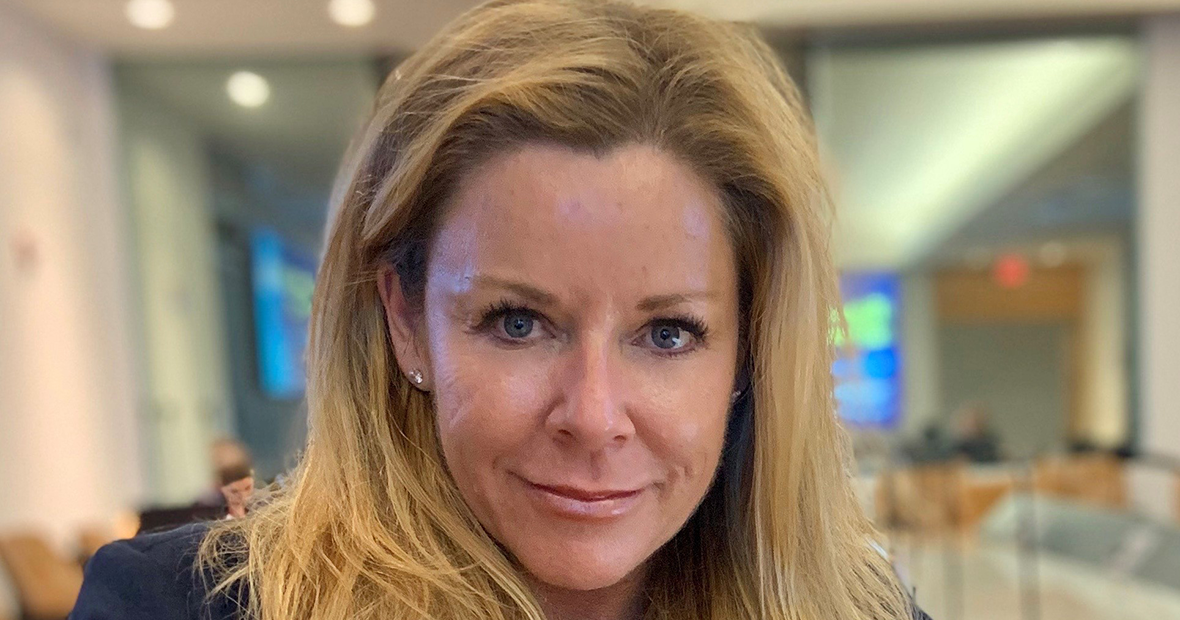 Nicole Boice, United States
Nicole founded Global Genes in September 2008 catalyzed by a friend whose son was born with a rare genetic condition called Joubert Syndrome. 
Their journey to a diagnosis, and introduction to the magnitude of patients impacted by rare disease, is what inspired Nicole to create Global Genes to support patients and families impacted by one of the 9500 known rare diseases. Nicole successfully launched and built Global Genes into a multi-million dollar non-profit organization, fulfilling the vision and mission of creating a connected, empowered and equipped global rare disease community.  Since its inception, Global Genes has impacted hundreds of thousands of patients worldwide, has engaged with over 700 rare disease patient advocacy organizations in over 25 countries, and has partnered with over 100+ biopharma partners and academic research institutions.  Global Genes has become an important hub and connecting point for the global rare disease ecosystem.

In addition to her role at Global Genes, Nicole has co-founded RARE-X, a new non-profit, that is set to become the largest collaborative patient-researcher data engagement and federated data platform the world over.  The mission and vision of RARE-X is to help accelerate disease understanding, diagnosis, and the development of future cures, while removing the barriers to access to support, technology and tools to accomplish these goals.  RARE-X believes that in the future, patient owned data will be powering progress, and the organization will work to ensure that patients are properly supported to do just that.
Nicole has worked with world-class organizations in media, pharmaceuticals, venture and the high-tech sector. Nicole is a proven leader, passionate creator, collaborator and entrepreneur.
Nicole serves as a member of ICORD, a founding board member of the ARM Foundation for Cell and Gene Medicine, Angel Aid, the KIF1A Patient Organization and Global Genes, and serves in an advisory capacity for several biotech and patient advocacy organizations.
Nicole holds her BS in Political Science from the University of California San Diego. She is a proud wife and mother of two college age children.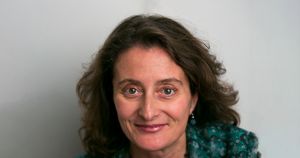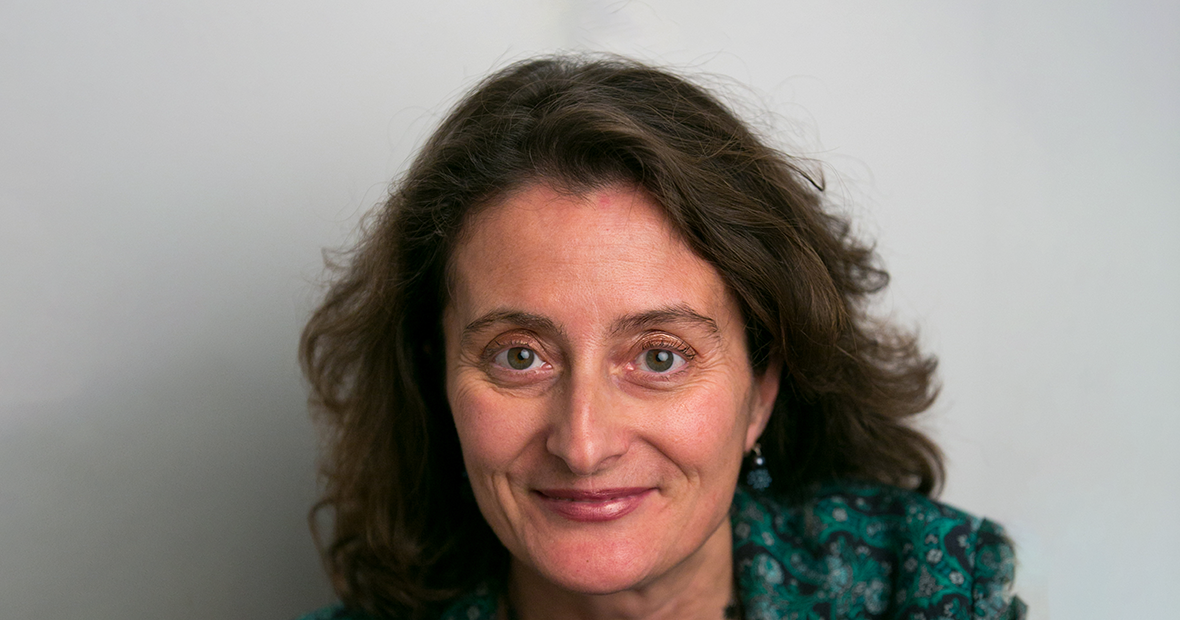 Paola Barbarino, United Kingdom
Paola Barbarino is CEO of Alzheimer's Disease International. Prior to this, she  was CEO of LIFE and occupied senior positions with Cass Business School, Tate,  British Library and IIED.
She is a Board Member of the World Dementia Council, a Trustee of The  Postal Museum and of Lauderdale House. Previously she was a Non-Executive Director of the  Non-Communicable Disease Alliance (NCDA), a Trustee of Shelter, the housing/homelessness  charity, and of MLA London. She holds a degree cum laude in Classics from Federico II Napoli  University, an MA in Field and Analytical Techniques in Archaeology and an MA in Library and  Information Science both from University College London.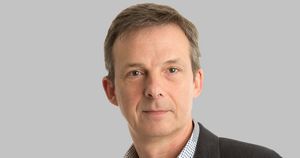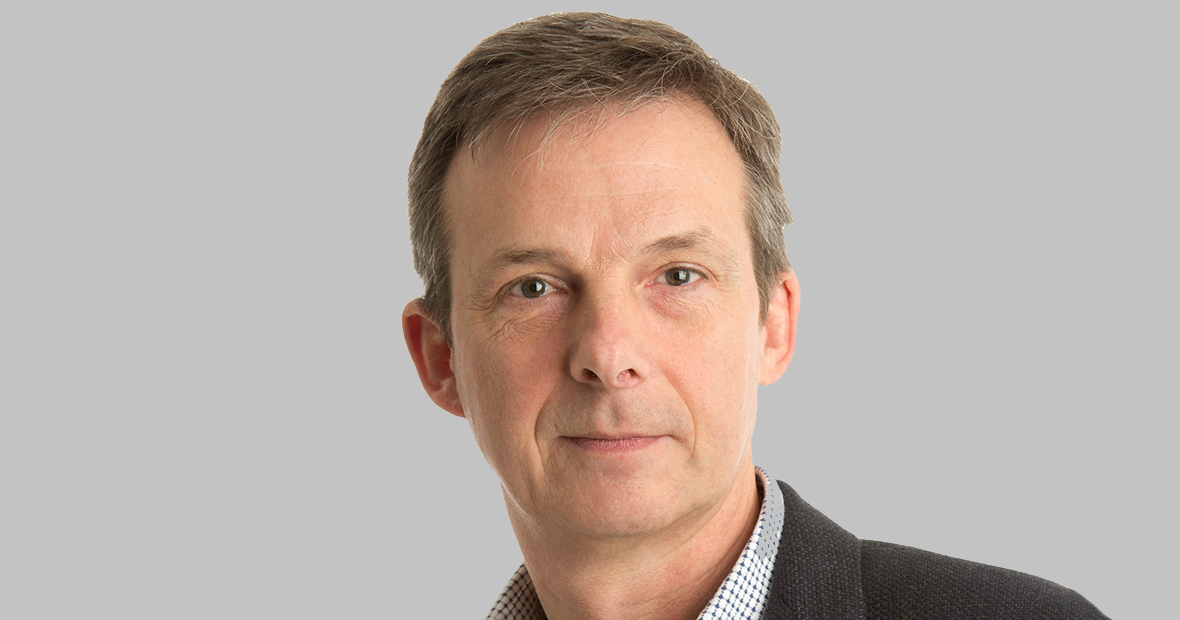 Stefan Gijssels, Belgium
Stefan Gijssels, a metastatic colon cancer survivor, is Chief Executive Officer and a board member of Digestive Cancers Europe, the umbrella organisation for all digestive cancer patient associations in Europe (oesophageal, gastric, pancreatic, colon, rectum and rare digestive cancers); the organisation represents 30 national associations. 
He is the Co-Chair of the Patient Advisory Committee of the European CanCer Organisation (ECCO) and Co-Chair of the Scientific Committee of Sharing Progress in Cancer Care (SPCC). As an expert, he also participates in the European Commission's Innovative Partnership for Action Against Cancer (iPAAC) and the European Reference Networks for Rare Adult Solid Cancers (ERN EURACAN).
Since 2016, he has also worked as an independent health policy advisor, publicist, facilitator and moderator, working for public health authorities, patient organisations and industry. 
Until 2016, he was the Vice President of Communication and Public Affairs at Janssen Europe, Middle East and Africa. He was the Vice Chair of the Belgian Federal Science Policy Council, a board member of the Flemish Institute for Science and Technology Assessment (an advisory committee for the Flemish Parliament), Chair of the Communications Committee of the Federation of Belgian Enterprises, and Chair of the Trust and Reputation Policy Committee of the European Federation of Pharmaceutical Industries and Associations (EFPIA). 
Stefan has a master's degree in Linguistics and Literature from Leuven University, Leuven, Belgium.
Internal Advisory Committee
Caroline Averius
Susanne Brandl
Luisa de Stefano
Christine Eighteen
Jennifer Fenogli
Irmi Gallmeier
Yun Wu
Luciano Zylberberg
Johanna Gehring



Ariosto Matus
Enrico Mazza
Ina Meyer
Jamie Nicholson
Elizabeth Park
Jennifer Pougnet
Emilie Prazakova
Claudia Reichelt
Joseph Rogers
Sandra Sa
Belinda von Niederhäusern