IEEPO 2020 Attendee Login
To access more resources from the meeting, please login with your attendee password.
Contact us if you are having any issues accessing the site.
To visit the IEEPO archive from previous years, please go to archive.ieepo.com.
In 2008, a vision to provide a cohesive and conducive environment for pivotal discussions around key topics on the patient agenda was realised with the first ever International Experience Exchange with Patient Organisations (IEEPO).
With just 50 people in attendance in its first year, the annual event has grown rapidly, now bringing together approximately 250 representatives from patient organisations around the world. As IEEPO has evolved to be a truly patient-led event, it offers a unique opportunity to exchange experiences, find inspiration, and leave with practical, meaningful and actionable ideas to utilise at the local level. 
The meeting features expert speakers who deliver a range of presentations, workshops and panel discussions, all championing the importance of working together to improve care for patients across a variety of disease areas such as oncology, rare diseases, ophthalmology, neurology and immunology.
The 12th IEEPO (IEEPO 2020) builds on the success of prior meetings and will explore how healthcare can move From Chance to Choice, inviting attendees to create the future of healthcare together. Collaboration with patient representatives has been a truly distinctive element of this year's IEEPO with leaders in global patient advocacy involved from the start in shaping the agenda and content.
The role of patient groups is continuously evolving, and patients themselves are now more equipped than ever to choose how healthcare works for them. IEEPO reflects the need for continued collaboration and an ongoing dialogue between the patient community, working to address joint challenges and opportunities and tangibly defining the future of healthcare together. 
IEEPO is hosted by Roche and organised in partnership with global leaders in patient advocacy.
Earlier this year, we took the difficult decision to postpone the in-person IEEPO 2020 meeting in light of the COVID-19 pandemic. The reimagined virtual programme will be a chance to for us to come together as a community to explore how we can move healthcare From Chance to Choice, in order to create the future of healthcare together. 
Key topics for the virtual programme have been co-created with our patient committee and council to address the evolving climate and the move to virtual solutions and include:
Real Life Stories in Personalised Healthcare
Digitalisation of Healthcare
Power of Data
Transforming Healthcare
Locally Relevant Challenges and Opportunities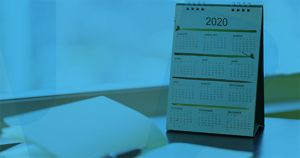 Virtual IEEPO 2020 Agenda
The multiday agenda aims to explore how we can move 'From Chance to Choice' and create the future of healthcare together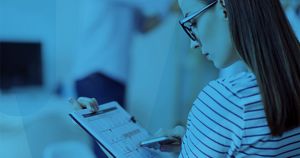 Acknowledgements
A big thank you to everyone who has played a role in shaping IEEPO 2020