The LEARN domain is co-created with the patient community and brings together open-source training tools, resources, and materials in an online library, to support patient organizations in their work and help to build capacity, increase knowledge and strengthen their skills.
The LEARN Library is hosted on ieepo.com. A mix of IEEPO created materials and third-party materials will be published and encompass a range of subject areas that will be continually added to, for, and by the patient community.
The LEARN Library is now available, if you would like more information about submitting to the Library you can find this here.
IEEPO 2021: External Advisory Committee - LEARN Domain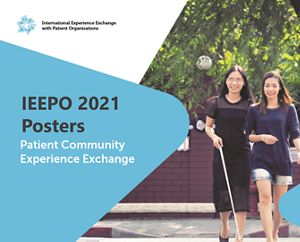 IEEPO 2021: Poster Submission is Open!
If you are a patient group representative and would like to submit a poster to our annual poster gallery, visit the poster submissions page to learn more and share your experiences.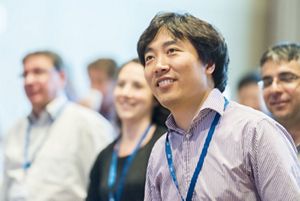 IEEPO 2021: Domain Overview
IEEPO 2021 will be organised around four key domains of engagement: THINK, LEARN, CHANGE and MAKE. Each domain has a unique focus and provides an opportunity for continued dialogue, co-creation and transformative collaboration.