The CHANGE domain aims to create a platform for sharing impactful experiences exemplifying the "Think global, act local" approach; the domain will reinforce the concept that global health policy is shaped by what is happening on the ground through evidence-based patient advocacy. It also offers a debating forum that engages policymakers with advocates on health policy issues, at a global, international and national level to help set strategies and inspire action.
Key themes that will be addressed via the CHANGE domain in 2021 are:
The 'Politics of Policy Making'
Data & Evidence-based Advocacy
This year the CHANGE domain has released a series of inspiring video interviews with selected changemakers and host a virtual policy panel debate in November 2021. Click here to watch. 
The video interviews feature patient organisation leaders from around the world and showcase how they created impactful policy change for their communities. 

Each video is accompanied by a 'how-to' learning resource, to provide practical learnings for the community. Learning resources are hosted on the LEARN library at IEEPO.com.

The policy panel in November will invite differing perspectives to debate key topics related to health policy and digital health.
Check this page regularly for more information on upcoming events.
IEEPO 2021: External Advisory Committee - CHANGE Domain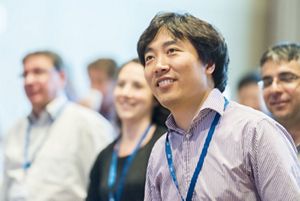 IEEPO 2021: Domain Overview
IEEPO 2021 will be organised around four key domains of engagement: THINK, LEARN, CHANGE and MAKE. Each domain has a unique focus and provides an opportunity for continued dialogue, co-creation and transformative collaboration.